CORPORATE SERVICES
---
Leadership Qualities | Management Skills | Team Building | Effectivity | Create Ideal Corporate Culture
How well have you owned the absolute accountability of your actions and work done?
For businesses to grow and deliver value in today's vast competitive and aptly volatile environment, having leaders who know the best art to execute their company's strategy efficiently and get the best out of their team members is a key factor to success.
(LEADERSHIP COACHING IS A DEVELOPMENTAL PROCESS WHERE A LEADER GETS ATTUNED BY A COACH THAT ASSISTS THEM ACHIEVE A GOAL AND BECOME A MORE EFFECTIVE LEADER)
Leaders and managers are so vital to the success of a business, and so are effective coaching skills. While there are many important leadership competencies and skills, coaching is central to improving and enhancing the performance of the entire team as a whole.
---
How can a career coach partner with you?
In partnership with a coach, a bespoke development process for leaders is achieved.
The coach's role is similar to that ally who, from the beginning, believes that the leader (individual) has unlimited potential to achieve the goal or outcome that they have set for themselves.
The coach's role includes removing the obstacles that stand in the path of the leader that stop them from attaining their goals. This is accomplished through careful holistic questioning and deep introspecting and self-realization.
Coaches really don't solve problems of the coachees, as the coachees are the masters in their own lives. Rather, the coach assists in clarifying and crystalizing the goal, and aids the individual in finding their solution and admits commitment to the action that will move them near the goal and finally achieve it.
It's a very well-known fact that a lot of what is coached and taught in training programs is generally never applied back at the work place.
WE OVER HERE ACTUALLY BRIDGE THIS "KNOWING-IMPLEMENTING" GAP BY SUPPORTING THE ON THE JOB EXECUTION WITH FULLY INTEGRATED JOB TOOLS, ROBUST APPLICATIONS, FRANK FEEDBACKS AND REGULAR GROOMING.
Promoting business involves practicing better decision-making and progressive performance as it builds alignment, ownership and a deep sense of confidence to apply new age business skills and tools back on the job. In order to create the optimal experience, encouraging and anticipating new ways of thinking, building critical capabilities is key.
---
GIVING AND RECEIVING FEEDBACKS
Do you believe in giving and receiving punctual feedbacks?
Feedback is a process in which the output of a system is returned to its input in a scope to regulate its further output, and should be an essential part of training, coaching and last but not the least personal development.
How much do you value the importance of a feedback?
Feedback helps learners to:-
Analyze their potential at different stages of training,
Raise their knowledge about their strengths and areas of improvement,
Identify steps and make an outline to be taken to improve performance.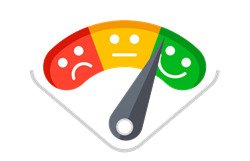 COMMUNICATIONS ARE ESTABLISHED IN A MORE EFFECTIVE WAY WHERE FEEDBACK PROCESSES IS APPLIED.
It is difficult to be self-aware without feedbacks. Feedbacks informs us that in what ways we can enrich our self-knowledge.
Learners value feedback, especially when it is given by somebody of high credibility who they respect for their knowledge, behavior and expertise.
---